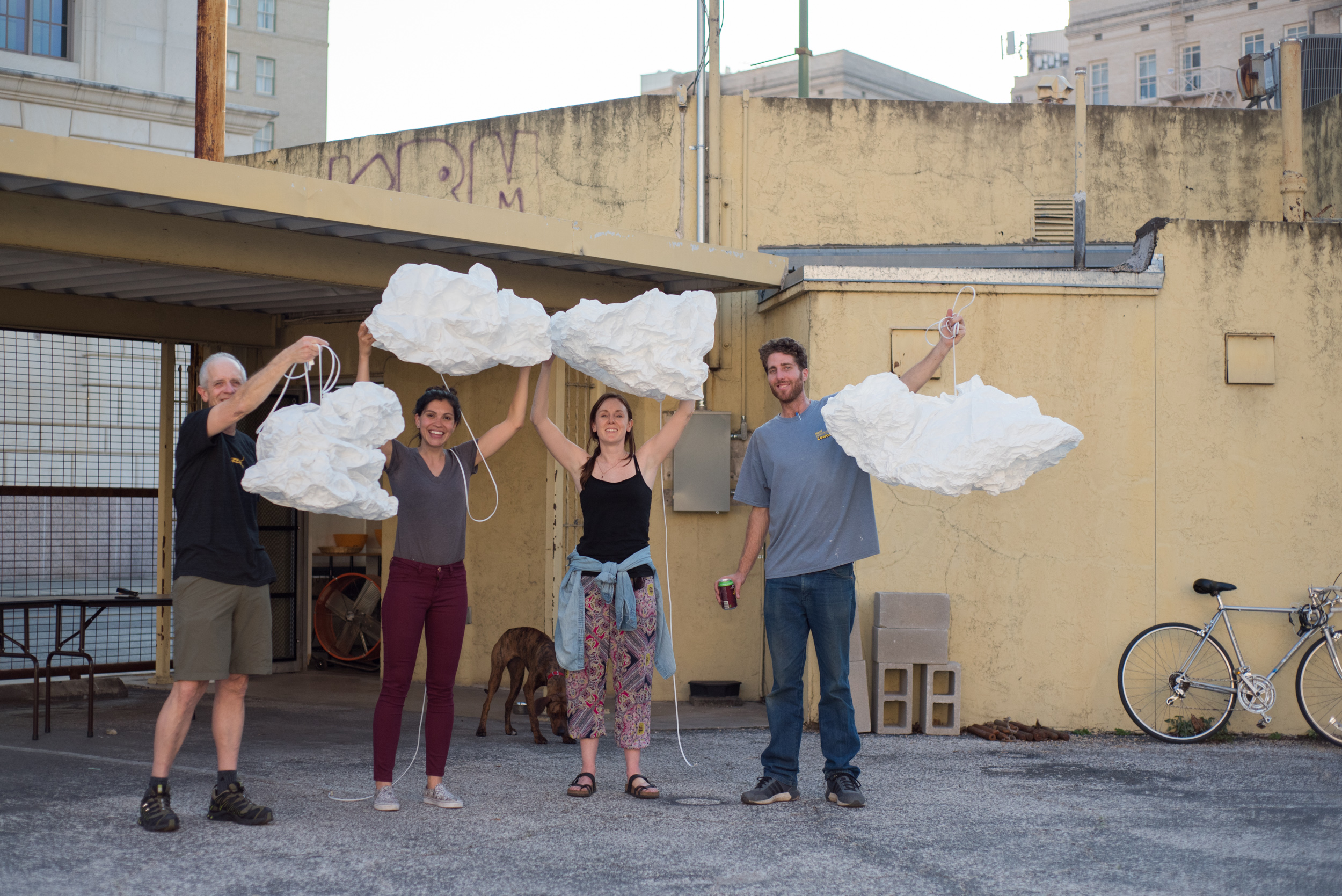 Saturdays at Artpace: Paper Cloud DIY
Create your own cloud lamp for your home! Each ticket holder will create their very own cloud lamp. These beautiful custom sculptures cast soft light that is strong enough to read by! We provide all the materials, and walk you through the process offering expert guidance on successful shapes and techniques.
Enjoy this project with old friends and new over light refreshments. Children are welcome to participate, but they will need significant parental guidance. Please RSVP below and allot 1 ticket per cloud. Note that clouds can be made by a team of 2.